Open source audio stories from around the world.
Corona Diaries gathers personal stories during the time of COVID-19 and documents them as the crisis evolves. It's a place for stories big and small, joyful or sad, one off contributions or daily audio blogs. Every story is welcome.
The recordings are open source, available for anyone to use in their projects – journalists, radio producers, artists, creators of any kind. 
Initiated by former fellows of the Nieman Foundation for Journalism, the aim is to have a growing database using the Creative Commons licence that lives and breathes, collecting stories as the crisis evolves. 
So far our stories have been used by BBC/PRI's the World, NPR's On Point, WGBH, USA Today and the Corona Diaries podcast.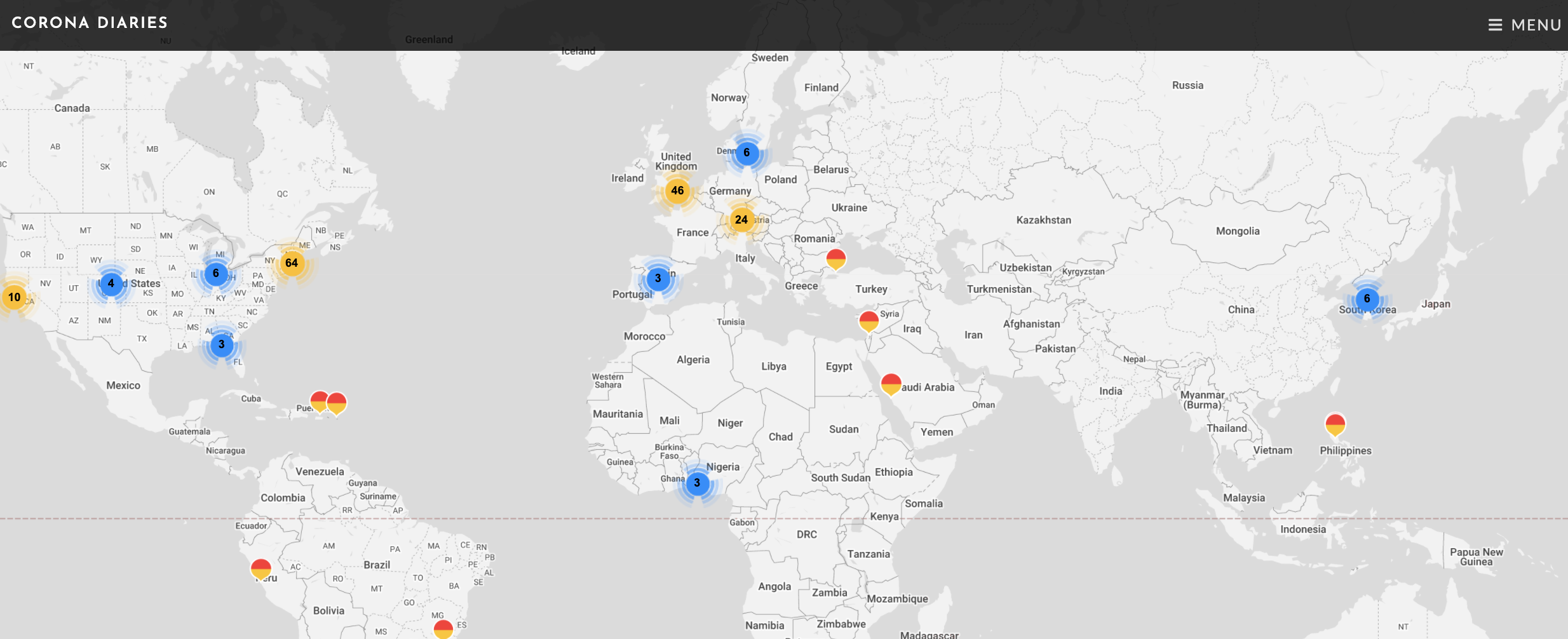 Heading photo: Juan Arredondo